Hello Capital Auto Group,

Happy New Year and thank you again for all the hard work in 2018. I look forward to our journey together in 2019. So here we are the first edition of Capital Connected. What is this? It is a way for Capital to get Connected. We think that you all have a lot of super stories to tell about the great things happening at each location of the Capital Automotive Group.
There are many individual accomplishments that need to get recognized, and many team triumphs too.  We wish to celebrate long term employees and welcome the new. We wish to tell stories of who makes the Capital Auto Group really work. Plus we want to tell you what's going on around the corner. The first issue is a little longer because we wanted to get you caught up for last year. In future editions we hope you join us in telling a good news story from your corner of the Capital Auto Group.

See you soon,
Dan Broderick

2018 In Review

2018 for Carbon reflects on some big and small changes in terms of management, personnel, and processes. Early in the year, we had to say goodbye to Mitch but we were proud to see him go to Winnipeg and we know he'll do great things there. This was a major change for Carbon but after a few months, Carbon came back better than ever.
What We've Been Up To
In the advertising world, we mainly advertised on Google and Facebook for all of our clients. For Capital clients, we have seen a total increase of 53% in website traffic, 46% in sessions, 48% in new VDPs and 20.09% in used VDPs.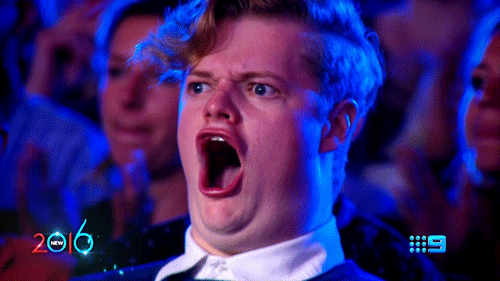 Carbon also expanded in terms of new business partnerships in 2018. Back in 2017, we landed our first two external clients: Regal Motors in Rosetown, SK and Harvard Broadcasting in Regina (My 92.1, 104.9 the Wolf and 620 CKRM). Carbon was proud to continue growing these relationships in 2018 and look forward to growing with our first two clients in 2019.
Everyone at the Carbon office is excited to try our hand in another industry. Bodega Tapas Restaurant and Bar is our newest client and we look forward to launching digital campaigns within the restaurant industry.
We helped launch a major national initiative to raise funds for the RCMP Heritage Centre, called Pillars of the Force. We tested the waters with PAI Medical by creating new websites and launching their digital advertising campaigns in Regina, Edmonton, and Virginia
Giving Back

As part of the Capital Automotive Group, Carbon enjoys giving back to the community, like Bruce and the Capital Cares program. Throughout the year, we've helped numerous not-for-profit organizations including Carmichael Outreach, JDRF, and the RCMP Heritage Centre.
We're always happy to help with Capital's many community initiatives including St. Augustine's book club, Christmas lunch, winter clothing drive, and Capital Ford Lincoln's food drive with Riffel High School.
Throughout 2018, Carbon has been invited to multiple general Business, Marketing, and MBA classes to present and host workshops in the digital marketing space. We're currently building a great partnership with the University of Regina and we're looking forward to building a workshop in partnership with the U of R to assist not-for-profits in the digital marketing sector.

Our Favourite Projects from 2018:
We had a blast working on Capitalville's #PICK6 contest once again this year. Our Videographer Luke, alongside Adam, met up with 12 different qualifiers all over the city and produced a new video every few weeks. We felt that this year was a highly successful year for Capital's partnership with the Roughriders. #PICK6 helped fuel Capital's branding to become even more in line with the Riders, making the #PICK6 contest a huge success.
Other awesome projects we worked on:
2019 Goals
Carbon is more prepared for the year ahead from learning about challenges from 2018. The introduction of clear communication and the right personnel choices, we are aiming to grow our business financials by 5%. Our plan includes tapping into new markets to reduce our dependence on Capital. We have set a goal to acquire a total of ten new clients by the end of 2019.
Another exciting goal of ours is to create more unique and personal videos to help Capital stand out even more in the ever-growing digital market. As YouTube gains in popularity across the world (it's the second biggest search engine behind Google) this decision felt like an obvious one.
Get To Know Carbon
A lot of exciting new changes have happened to the Carbon office in 2018. Ramsha, our Accounts Coordinator is heading to Pakistan to get married at the end of January!
The Carbon team grew! We hired Emily Hilton, a Graphic Designer along with Jared Kreklewich an addition to our SEM team. We also welcomed Kyle Moffatt, who is the new link between Carbon and the Capital Group.
Emily Hilton

Jared Kreklewich

Kyle Moffatt
Leesa, one of our Graphic Designers was away on maternity leave with her daughter, Olivia in 2018. We're looking forward to her return at the Carbon office in early February. We also welcomed back Morgan Davis from maternity leave as a new Account Executive.
Speaking of babies, Luke and his wife welcomed a beautiful baby girl, Liara. Kyle's family also grew with the addition of a baby girl, Maisie.
Olivia and Leesa

Bailey, Maisie, Danelle, Felix, Kyle

Liara

Aria, Ty, Morgan, Tate
Luke (and the entire Carbon team) was super excited to get a drone last year and we're currently looking into getting a professional license to operate it.
A few people celebrated their one year mark too: Richelle, Jared, Ramsha, and Luke. Congrats, everyone!