Hello Capital Auto Group,

Happy New Year and thank you again for all the hard work in 2018. I look forward to our journey together in 2019. So here we are the first edition of Capital Connected. What is this? It is a way for Capital to get Connected. We think that you all have a lot of super stories to tell about the great things happening at each location of the Capital Automotive Group.
There are many individual accomplishments that need to get recognized, and many team triumphs too.  We wish to celebrate long term employees and welcome the new. We wish to tell stories of who makes the Capital Auto Group really work. Plus we want to tell you what's going on around the corner. The first issue is a little longer because we wanted to get you caught up for last year. In future editions we hope you join us in telling a good news story from your corner of the Capital Auto Group.

See you soon,
Dan Broderick

Sales Department
Happy New Year Capital employee's! 2018 was a very interesting year in the sales department at Capital GM Regina and it showed us that the car business is changing at a rapid pace. Although the western region dealers were down up to 18%, Capital GM in Regina finished 2018 with 1140 retail new vehicle sales which were only down about 6% from 2017 and that put us in 7th place in the region. The top product specialist for new vehicle sales in 2018 was Jon Dreger with 84 new vehicles delivered, congratulations Jon!
Capital GM in Regina should finish #1 in Canada once again for the 11th year in a row, can you say Dynasty!!! We delivered 1319 certified preowned retail units in 2018 and we are looking to crush that number in 2019. Anand Sakkai was the top certified pre-owned product specialist in 2018 delivering 91 retail units and he was also the top product specialist for new and used combined selling and delivering 156 vehicles in 2018, congratulations Anand!
We also delivered 118 fleet units, wholesaled 1014 unit and we dealer transferred out 183 vehicles for a grand total of 3774 units leaving our parking lot in 2018!! Holy moly! that is a ton of vehicles!!
Another huge achievement in 2018 is that Harvey Schmidt got a 70 year (Yes 70 years) sales consultant service award from General Motors. It sounds like that this is the first time that this award has been given out by General Motors. Congratulations Harvey!
We continue to strive for 100% customer satisfaction in sales, parts and service departments. We finished the year at 87.3% top box score in the service department and we finished the year in the sales department at 91.7% which was a 6% increase from the beginning of 2018. We have a long way to go to get to 100% but it is the goal and we will get there in 2019.
Team Building

Gord Procyshen

Shaun Barabonoff

Terry McCrystal

Team Building

Justin Hoffart

Annual GM Meeting – Las Vegas 2018
Parts department
Capital GMC Parts dept has 135yrs combined experience, the longest employee is our inventory controller Miles Marr, been with Capital for 39yrs. Congrats Miles!
Up 6% in tire sales, driven by training, spiffs and an objective set for Oct to Dec 31st, objective was 1350 sold 1419, this is a record for Capital GMC Regina.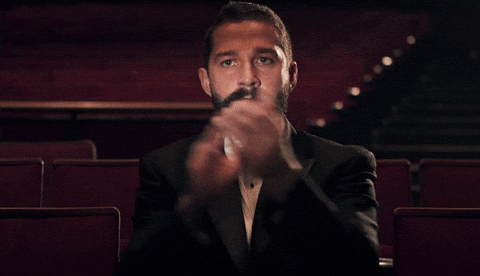 Sold 2.8M in wholesale, Kim Klemenz sold $2.2M of that total with John S and Michael on the front counter to help add to that total. Universal being our top customer ☺ Thanks PJ and the crew and both locations!
Capital Customs sold in parts and labour $2.7M, Thank You Cole and Ryan!
Our two back counter guys, Dan and Eric had another great year selling $2.6M in customer and warranty pay. These two do a great job considering its the two of them vs the main shop, lube bay and advisors and sometimes service management. LOL!
Service department
Another year has come and gone at Capital GMC. Last year was a great year at Capital in Regina, we closed 28,802 work orders, with total sales of 9,862,063 in 2018.
The top advisor for 2018 is Colleen Jeeves. Colleen has been with us for just over a year and has taken the drive through by storm, achieving the top advisor in her very first year! Colleen's sales topped just over 1.5 million dollars in 2018. "Congratulations Colleen" we look forward to seeing what you can do in 2019!!
In the back shop our top performer was Paul Knourek with over 1077 customer pay hours in 2018 and 2079 total hours for the year. Paul is one of our senior technicians and specializes in transmission work but is a great general technician and can tackle almost anything, Paul has been with us for 12 years.
David Porter was the CSI champion in the drive through and finished the year with a leading 85.3%. We expect great things on the CSI front in 2019. GO TEAM!