Hello Capital Auto Group,

Happy New Year and thank you again for all the hard work in 2018. I look forward to our journey together in 2019. So here we are the first edition of Capital Connected. What is this? It is a way for Capital to get Connected. We think that you all have a lot of super stories to tell about the great things happening at each location of the Capital Automotive Group.
There are many individual accomplishments that need to get recognized, and many team triumphs too. We wish to celebrate long term employees and welcome the new. We wish to tell stories of who makes the Capital Auto Group really work. Plus we want to tell you whats going on around the corner. The first issue is a little longer because we wanted to get you caught up for last year. In future editions we hope you join us in telling a good news story from your corner of the Capital Auto Group.

See you soon,
Dan Broderick

Sales Department
Happy New Year Capital employee's! 2018 was a very interesting year in the sales department at Capital GM Regina and it showed us that the car business is changing at a rapid pace. Although the western region dealers were down up to 18%, Capital GM in Regina finished 2018 with 1140 retail new vehicle sales which were only down about 6% from 2017 and that put us in 7th place in the region. The top product specialist for new vehicle sales in 2018 was Jon Dreger with 84 new vehicles delivered, congratulations Jon!
Capital GM in Regina should finish #1 in Canada once again for the 11th year in a row, can you say Dynasty!!! We delivered 1319 certified preowned retail units in 2018 and we are looking to crush that number in 2019. Anand Sakkai was the top certified pre-owned product specialist in 2018 delivering 91 retail units and he was also the top product specialist for new and used combined selling and delivering 156 vehicles in 2018, congratulations Anand!
We also delivered 118 fleet units, wholesaled 1014 unit and we dealer transferred out 183 vehicles for a grand total of 3774 units leaving our parking lot in 2018!! Holy moly that is a ton of vehicles!!
Another huge achievement in 2018 is that Harvey Schmidt got a 70 year (Yes 70 years) sales consultant service award from General Motors. It sounds like that this is the first time that this award has been given out by General Motors. Congratulations Harvey!
We continue to strive for 100% customer satisfaction in sales, parts and service departments. We finished the year at 87.3% top box score in the service department and we finished the year in the sales department at 91.7% which was a 6% increase from the beginning of 2018. We have a long way to go to get to 100% but it is the goal and we will get there in 2019.
Team Building

Gord Procyshen

Shaun Barabonoff

Terry McCrystal

Team Building

Justin Hoffart

Annual GM Meeting – Las Vegas 2018
Parts department
Capital GMC Parts dept has 135yrs combined experience, the longest employee is our inventory controller Miles Marr, been with Capital for 39yrs. Congrats Miles!
Up 6% in tire sales, driven by training, spiffs and an objective set for Oct to Dec 31st, objective was 1350 sold 1419, this is a record for Capital GMC Regina.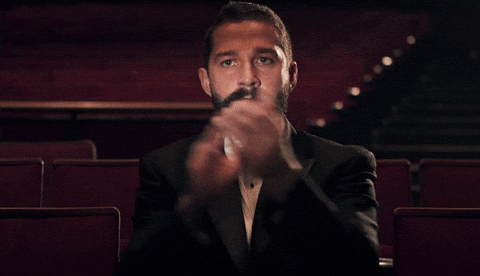 Sold 2.8M in wholesale, Kim Klemenz sold $2.2M of that total with John S and Michael on the front counter to help add to that total. Universal being our top customer ☺ Thanks PJ and the crew and both locations!
Capital Customs sold in parts and labour $2.7M, Thank You Cole and Ryan!
Our two back counter guys, Dan and Eric had another great year selling $2.6M in customer and warranty pay. These two do a great job considering its the two of them vs the main shop, lube bay and advisors and sometimes service management. LOL!
Service department
Another year has come and gone at Capital GMC. Last year was a great year at Capital in Regina, we closed 28,802 work orders, with total sales of 9,862,063 in 2018.
The top advisor for 2018 is Colleen Jeeves. Colleen has been with us for just over a year and has taken the drive through by storm, achieving the top advisor in her very first year! Colleen's sales topped just over 1.5 million dollars in 2018. "Congratulations Colleen" we look forward to seeing what you can do in 2019!!
In the back shop our top performer was Paul Knourek with over 1077 customer pay hours in 2018 and 2079 total hours for the year. Paul is one of our senior technicians and specializes in transmission work but is a great general technician and can tackle almost anything, Paul has been with us for 12 years.
David Porter was the CSI champion in the drive through and finished the year with a leading 85.3%. We expect great things on the CSI front in 2019. GO TEAM!
Sales Department
Another strong year with Used sales making us the leader for the Ford nameplate in Canada and number 8 in total new and used sales combined of the 412 Ford Dealers. The combination of strong wholesale growth and industry leading high performing business managers resulted in a great year overall. The staff is really proud of their customer service efforts as well. Our YTD completely satisfied customer percentage was an impressive 94.5%
A few other accomplishments of note:
Lincoln sales up 15%
#1 Ford store for overall sales in Saskatchewan
#1 Ford store for overall F150 sales in Saskatchewan
Service Department
We have a couple areas of celebration on the service side: We Attained top 10 in Group for Customer Voice to finalize 2018 with Ford Of Canada. This accomplishment comes from a full team effort, from the time of appointment, correct write up and communication with the techs, to the tech Fixed right first visit, The redelivery with the customer at repair completion, and even the Shuttle system – all factors need to be synced in order for us to achieve this success!
Late in 2018 we worked with Carbon Marketing and created a video introduction for our customers. The video was designed to introduce the customer to our depts. And give them a sense of direction when coming in for service, parts or glass.
h
Capital Auto Glass
In 2018, we added Mobile Glass to their multitude of offerings, Now not only are they ahead of most Glass shops in their extended hours , extended days open(Saturdays full day), experience in the shop, but now we offer the Ability to come to our client with Mobile Glass- This is a great opportunity for our Glass shop and for our Customers! We are looking forward to Huge success in 2019!

Parts Department

In the Ford parts department we initiated our own parts delivery program with our own vehicles and staff. This provided a higher level of service to our customers.

Our first full year with our new Omnicraft product we sold close to $60,000! Looking forward to continuing to grow this product line. We were able to grow our Customer pay in the shop by 5%

Overall, we found 2018 to be a challenging year. however, we were able to grow our retail repair sales in our shop, did a better job of keeping our expense in check and towards the end of the year pick up some promising wholesale accounts. Going into 2019, we feel a sense of excitement. We have an experienced staff, solid process and a great line up of vehicles. Lots going on with the Wholesale side of the business, our strong retail shop business and continued and continued focus on accessory sales, we are confident in a successful 2019
Looking Forward to 2019
Our Fixed ops team feels extremely confident that we are poised to achieve success and continue to grow our market share. We are in good position from a staffing standpoint and from a training standpoint to make this a possibility. Expense control, Customer Satisfaction and Employee Satisfaction will be some of the key area that we will focus on to through 2019.


Staff Events
Along with staff appreciation, BBQ's the staff at Capital Ford has potluck lunches a couple of times a year. They are a lot of fun with too much good food!
We teamed up with Capital Auto Glass and had a fundraiser for CCRezQ's. We raised money for this non-profit that does such a terrific job finding these abandoned animals a forever home.
Capital Ford held the Fleet Customer Appreciation Golf Tournament once again and had a great turnout: over 70 golfers in attendance on a beautiful, fall day.
New For Capital Ford Winnipeg:
We're excited to tackle the Winnipeg market in a new way through the outdoor angling and hunting crowd. We have a great relationship with the Manitoba Wildlife Federation and have sponsored them through a year-long campaign to help aid in fish and wildlife conservation in the province and to also get our trucks in front of their audience. At a recent banquet, they used two F-150's with the tailgate's dropped down to create the stage and let us get away with activation that was a little less than safe but proved to be a ton of fun and a hit at the event. We put up a banner sign with a target in the middle and had some prizes for the top 3 who could get 3 arrows through the fastest.
We've been taking some behind the scenes steps to really step up our game on community engagement and support by bringing Capital Cares to Winnipeg. I'm very excited to see the current Capital Cares team come together and plan out a number of charitable and community-oriented campaigns to make a meaningful mark in our marketplace. Keep your eyes peeled for more in the next newsletter!
Sales
Matt Winchar pulled in our top salesperson of the month with a grand total of 16 deliveries and a perfect split of 8 new and 8 used. Incredible results, thank you Matt!
Sales VOC 88.5/ 2018 YTD 92.8/ which is the highest YTD on record for Capital as an annual score.
New cars sold: 45
Used cars sold: 28
RO# 1095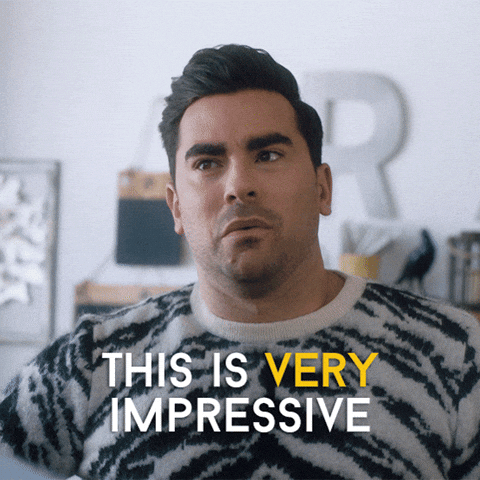 Service
Service VOC 59.1/ 2018 YTD 71.3/ Took a couple rough survey's but there's lot's opportunity to get our scores up based on the people and processes we have in place.
Top producing tech for December in service was Dan Dzama with 222.5 hours. Thank you Dan!
Top producing tech for December in body shop was Ryan Kolomaya with 284.9 hours. Congratulations to Ryan who welcomed a baby boy in December and has already had him out ice fishing.
Top advisor was Benny Ramnawaj with $135,999 in parts and labour sales. Thank you Benny!
Employee Updates
I'm saddened to pay respect to Gordon Tagg who passed away December 17, 2018. Gord wasn't with us for long but brought a smile with him and to many as he shuttled folks to and from our dealership. It's a terrible to be reminded how finite our time is but Gord said more than a few times that he was proud of the life he lived and carried no regrets with him. We miss you Gord, rest easy.
Congrats to Cody, our service porter who's putting his schooling to use and headed to Thompson to join the Firefighters & Paramedics. We wish him all the best and are excited for him to get his time in and get the hell out of there!
Welcome to Sandy Ellis, joining our body shop as a repair planner and running the front end of our shop. Sandy is a self proclaimed martini expert and after about 3 her Italian roots really start to scream out. Her fire and passion are welcomed to our team!
Welcome to the team Ryan Monczunski. Ryan say's he's Ukrainian but I haven't seen any perogies yet… It's exciting to see Ryan working, training and inspiring our sales staff and we're excited to have him on the team.
National Brand Info
The Ford Lincoln showroom is going to see a tremendous facelift throughout 2019 with some exciting 2020 models. You're going to see an amazing new product in the Aviator that is getting incredible reviews and buzz. Sharing the platform is the 2020 Explorer due for simultaneous arrival. The Escape is coming with an all new look and feel and Ford is going to add some vigor to EcoSport sales. The plan looks like a relaunch, giving the mini SUV some more marketing dollars and P2P initiatives.
It's not 100% confirmed but don't be surprised if you see a plug in variant to all of those 2020's. Ford has committed in a significant way to electrify their lineup. Now if we could just get some reliable info on the Bronco…
In 2018 Capital Edmonton delivered 1046 New Vehicles. In the month of December our top New Product Specialist was Caleb Fischer. Caleb returns to us from a year hiatus and hit the ground running. Providing great customer service and unforgettable experiences for his customers Caleb hopes to lead the sales board for many months to come!
2018 brought a clean up of the Used Car Department with Adam Mohl taking over as Used Car Manager and tackling the ever growing and changing department. Finishing the year with 555 retail and 550 Wholesale transactions it was a positive year of growth in the Used Car department. Our December Pre-Owned Champion was Kelvin Singh taking home the belt for another month!
Top Service Advisor
We had an up and down year in the Service Department at Capital writing just over 20,000 RO's for the year servicing many new faces in the process. Our top advisor for the month of December with both the highest RO counts but also CSI is Melanie Caird. Melanie has been with Capital for 5 years and continues to prove that good customer service brings people back!
Parts
The Parts Department would like to welcome the "newest" member to the team. Gord Moore has been with Capital for a few years in a few different roles but has recently moved to the Front Counter where he hopes to learn from the best to be the best. Gord also is currently in contention for the best beard at Capital.
New Beginnings

December 2018 has brought some new faces to the Denaliville team but also meant some new beginnings in peoples lives. We had Sam Nasrullah finally get to bring his wife Sheher over to Canada after a year apart just in time for all of us to meet her at the Christmas Party.
Jessica Inkpen got a wonderful holiday surprise when her boyfriend Jayden Couture popped the question… She said YES!!! Jayden and Jessica also competed in the UGLY Toque contest and were the big winners. Congrats guys!!!
December also brings us closer to not having Sarah Leiterman around for a bit. Sarah and her husband Nekko are expecting their first little one. Watch for pictures over the next couple issues. We are all excited to meet little Lincoln!!
Year End Christmas Celebration
December's social event was our Christmas Party. Was a fantastic night full of laughter, fun, prizes and some great food! Congrats to Matt Hagerman who won the trip to Mexico this year…Jealous!! Thanks to Brittany and Cara for planning and hosting the evening.
Too bad this wasn't a video newsletter as we have a great video of our CEO Dan in a dance off for the opportunity for his table to go eat! (Stay tuned for the video release in the next issue of Capital Connected.)
Hope everyone had a great holiday!
Note from the Mayor

2018 was a great year in Denaliville. Many new faces joined our family and with every one of you came a new energy and enthusiasm for serving our customers. We had many successes over the year; Both Service and Sales CSI well above zone, personal records being set in sales, hours and RO's, and most of all a year where we can look back with pride knowing we did our best every day for the customers that trust us! With all of the turbulent news surrounding the Alberta economy and General Motors right now, our customer experience is what will continue to raise us above the rest, and that's all of you! Great job!!

From my family to yours, I look forward to 2019 where we can continue to define what it truly means to belong to Denaliville!

Review of 2018
2018 was a great year at both Universal locations in Regina. It was a year filled with training to keep us at the top of the auto body repair industry.
UCC has done a total of 202 training hours in 2018, whether it was in-shop or extra courses. Education is super important to us and we recognize that it's a key component to be able to work to our full potential. In order to be considered I-Car Gold Certified, a shop must have at least 4 platinum-level technicians. UCC is proud to say we have surpassed that minimum requirement with 16 platinum-level technicians.
UCC also became one of two Cadillac CT6 Certified repair shops in Canada. What does Cadillac CT6 certified mean? It means we are one of two auto body shops that are allowed to do repairs on CT6 vehicles. This certification is no longer being offered for other body shops to get at this time.
With the processes we have in place, SGI has reached out to Universal on multiple occasions to do a beta test for some of their new initiatives. We are excited to try a new product for them that will be rolled out to all SGI partners in 2019.
Community Events
had a blast out at Flowing Springs golf course field for the 11th Annual JDRF golf tournament last year.
UCC enjoys being able to give back to the community. In 2018 we had the #UCREW street team go out to several different locations on four different Fridays to pay it forward with Starbucks and Tim Horton's gift cards, donuts, and more.
Staff Highlights
UCC added some new friendly faces to our team last year! We hired a few apprentices: Nolan, Brandon and Oleks. Madison, Carley and Karly are also new additions to our front-end staff. We hired another Kaiti (different spelling, though) as a Paint Prepper at the 1st Ave location, Katiti also recently got married Congratulations Kaiti and welcome to the team!
Justin, Leon, Tegan, and Ashlee all expanded their families in 2018 and welcomed some pretty cute new additions, including a set of twin boys to Justin's. Megan from the Auto Spa also had a baby boy in 2018 and has recently returned from maternity leave.
Tegan's family, currently expecting

Justin and Celina's twin boys

Leon's baby girl, Scarlett

Ashlee's family and their little guy, Jace
We were sad to say goodbye to Gregg Allen, our Journeyman Technician but we wish him nothing but the best in his retirement. We hope you enjoy some time to relax.
2019 Goals
UCC is still in the process of creating goals and ironing out some details for 2019, but are excited for some new equipment coming to the shops. We are continuing to improve and refine our process, including customer service experience techniques to rise above our competitors.
As always, we're also working on maintaining our environmentally friendly processes. Of course, there will be more training to complete in the new year as well, including OEM training for more makes and models.
We're looking forward to repairing even more vehicles this year while maintaining a high level of customer service!
2018 In Review

2018 for Carbon reflects on some big and small changes in terms of management, personnel, and processes. Early in the year, we had to say goodbye to Mitch but we were proud to see him go to Winnipeg and we know he'll do great things there. This was a major change for Carbon but after a few months, Carbon came back better than ever.
What We've Been Up To
In the advertising world, we mainly advertised on Google and Facebook for all of our clients. For Capital clients, we have seen a total increase of 53% in website traffic, 46% in sessions, 48% in new VDPs and 20.09% in used VDPs.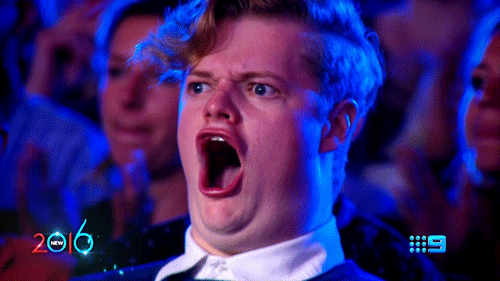 Carbon also expanded in terms of new business partnerships in 2018. Back in 2017, we landed our first two external clients: Regal Motors in Rosetown, SK and Harvard Broadcasting in Regina (My 92.1, 104.9 the Wolf and 620 CKRM). Carbon was proud to continue growing these relationships in 2018 and look forward to growing with our first two clients in 2019.
Everyone at the Carbon office is excited to try our hand in another industry. Bodega Tapas Restaurant and Bar is our newest client and we look forward to launching digital campaigns within the restaurant industry.
We helped launch a major national initiative to raise funds for the RCMP Heritage Centre, called Pillars of the Force. We tested the waters with PAI Medical by creating new websites and launching their digital advertising campaigns in Regina, Edmonton, and Virginia
Giving Back

As part of the Capital Automotive Group, Carbon enjoys giving back to the community, like Bruce and the Capital Cares program. Throughout the year, we've helped numerous not-for-profit organizations including Carmichael Outreach, JDRF, and the RCMP Heritage Centre.
We're always happy to help with Capital's many community initiatives including St. Augustine's book club, Christmas lunch, winter clothing drive, and Capital Ford Lincoln's food drive with Riffel High School.
Throughout 2018, Carbon has been invited to multiple general Business, Marketing, and MBA classes to present and host workshops in the digital marketing space. We're currently building a great partnership with the University of Regina and we're looking forward to building a workshop in partnership with the U of R to assist not-for-profits in the digital marketing sector.

Our Favourite Projects from 2018:
We had a blast working on Capitalville's #PICK6 contest once again this year. Our Videographer Luke, alongside Adam, met up with 12 different qualifiers all over the city and produced a new video every few weeks. We felt that this year was a highly successful year for Capital's partnership with the Roughriders. #PICK6 helped fuel Capital's branding to become even more in line with the Riders, making the #PICK6 contest a huge success.
Other awesome projects we worked on:
2019 Goals
Carbon is more prepared for the year ahead from learning about challenges from 2018. The introduction of clear communication and the right personnel choices, we are aiming to grow our business financials by 5%. Our plan includes tapping into new markets to reduce our dependence on Capital. We have set a goal to acquire a total of ten new clients by the end of 2019.
Another exciting goal of ours is to create more unique and personal videos to help Capital stand out even more in the ever-growing digital market. As YouTube gains in popularity across the world (it's the second biggest search engine behind Google) this decision felt like an obvious one.
Get To Know Carbon
A lot of exciting new changes have happened to the Carbon office in 2018. Ramsha, our Accounts Coordinator is heading to Pakistan to get married at the end of January!
The Carbon team grew! We hired Emily Hilton, a Graphic Designer along with Jared Kreklewich an addition to our SEM team. We also welcomed Kyle Moffatt, who is the new link between Carbon and the Capital Group.
Emily Hilton

Jared Kreklewich

Kyle Moffatt
Leesa, one of our Graphic Designers was away on maternity leave with her daughter, Olivia in 2018. We're looking forward to her return at the Carbon office in early February. We also welcomed back Morgan Davis from maternity leave as a new Account Executive.
Speaking of babies, Luke and his wife welcomed a beautiful baby girl, Liara. Kyle's family also grew with the addition of a baby girl, Maisie.
Olivia and Leesa

Bailey, Maisie, Danelle, Felix, Kyle

Liara

Aria, Ty, Morgan, Tate
Luke (and the entire Carbon team) was super excited to get a drone last year and we're currently looking into getting a professional license to operate it.
A few people celebrated their one year mark too: Richelle, Jared, Ramsha, and Luke. Congrats, everyone!
2018 was a great year for carma. Though the size of our team reduced in the second half of the year, we were able to complete our tasks in a timely fashion.
In 2018, we were able to finish the implementation of SalesBoard (version 1), and deploy it in all 5 Capital Auto stores. We have also added automatic callback from Trade Gauge, and digital inspection features to it.
We have also been able to keep our social media channels updated with content that are both appealing to the dealerships and general public (instagram, facebook).
In order to expand our services to more clients, we have done separate presentation to some big names in the automotive industry as follows:
Ford Motors Canada: Presented the concept of "Quick Mechanic" that can potentially replace the paper-based inspection sheets at the QuickLane locations.
CSN Auto Body: Presented a partnership proposal that will enable us to create a synergy between the body-shop operations and sales departments in dealerships by generating qualified leads from the vehicles that are being serviced at the body shops..
Though 2018 was a great year for carma, we are looking forward to 2019 to explore new opportunities to even further grow our business.

2018 In Review
2018 was an exciting year that saw many changes across the organization. Our 682 employees keep us busy! A few of those highlights are detailed below:
In 2018 there were:
204 employee departures from the company.
281 new hires that included:
80 Product Specialists
44 Auto Spa/Detailers
34 Lot Attendants
26 Lube Techs
16 Sales Managers (including Team Leaders and/or management positions in sales)
14 Receptionists
11 Service Cashiers
8 Journeymen Technicians (including body shop)
7 Shuttle Drivers
There were others, but too many to list!
There are currently 18 job postings open.
IT Fun Facts 2018:
How Big Is the Internet?
The World Wide Web, the current embodiment of the internet since its inception in 1989, has accumulated over 1,805,260,010 websites.
How Many People Use the Internet?
Out of 7,605,000,000 people, there are estimated to be somewhere between 3.8 to 4.2 billion internet users, and at least 93% of them use the internet by mobile.
Out of 7,605,000,000 people, there are estimated to be somewhere between 3.8 to 4.2 billion internet users, and at least 93% of them use the internet by mobile.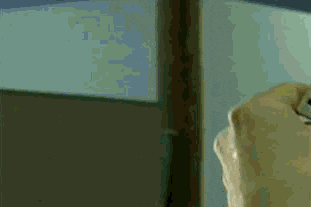 Social Media Stats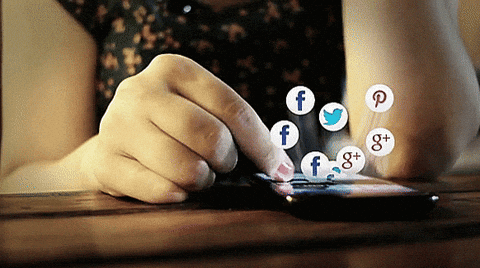 Facebook – the blue emperor of social media – one of the biggest entities on the web, supplying you with fresh addictive dopamine and adrenaline on a daily basis! It has 2.072 billion users
WhatsApp – Facebook's adopted son. Most don't consider the instant messenger apps as a social network, but having the ability to create chat groups and have a diverse means to communicate makes WhatsApp a social network with 1.3 billion users, sending more than 60 billion messages a day!
Instagram – Your Go-To source of food and celebrity photos – 800 million users are handing 4.2 billion likes per day, and more than 100 million photos are uploaded every single day.
Twitter – It has a total of 330 million users that are expected to send 246 Billion tweets in 2018
Upcoming Changes for 2019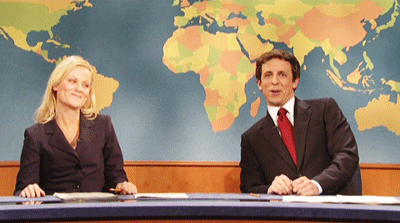 New PC hardware for the Sales Dept at the following locations; Capital GMC Regina/ Capital Ford Regina/ Capital Ford Winnipeg/ Capital GMC Edmonton (Service dept scheduled for 2020)
New employee wifi launching February, new wifi will be launched dedicated for employee's personal mobile devices (no data caps to worry about any more).
Don't forget you can always reach out to your Capital Auto Group's IT Dept for any issues from the link on your employee dashboards:

Capital Cares provides financial, in-kind, and volunteer support to various organizations, educational and social programs, groups, and individuals. The Capital Automotive Group believes that supporting and being involved in our local community is a social responsibility that is integral to the lives of our customers, employees, and people in the cities we are a part of.
On-going Fundraisers for 2019 include:
Mental Health
Disabilities
Sk Young Readers Choice Awards
Hockey Tournaments
Curling Bonspiels
If you receive any questions about your store or community regarding prizes or sponsorship for any businesses or support groups, please direct all inquiries to the Capital Cares Website (links are located within each of the stores' website under the Category "About Us")
A proud initiative of Capital Cares is spending some time St. Augustine School. For a few years now, volunteers from Capital and Carbon Marketing serve a Christmas turkey dinner to over 400 students.
We continue to be motivated by all of the inspiring initiatives in our community. Every year, Capital Automotive Group invests thousands of dollars back into the community in support of various community initiatives.
With the start of the new year, Capital Social club will be meeting in January to set events for the 2019 year. This will include 4 BBQ's for the staff over the summer months.
Our Kids Christmas Party was a big success… We had about 50 kids and their family members attend the event at the Science Centre in Regina… As a business partner, the Science Centre provided the venue to us… Thanks to Sarath Kozhisseri for being a great Santa.
Josh Nickerson was a good little Capital Employee….
Capital Calgary 2018

Capital Winnipeg 2018

Capital Regina 2018

Capital Winnipeg 2018

Capital Regina 2018 (Ending the night in style)
The following people at GMC Regina are celebrating 3 months with Capital. Congrats!!!!!
Emmanuel De Guzman
Graden Henderson
Rod Campbell
Peter Akhigbe
Nicole Tumack
Nikolla Kuro
Jawad Rashid
Melissa Dormuth