Hello Capital Auto Group,

Happy New Year and thank you again for all the hard work in 2018. I look forward to our journey together in 2019. So here we are the first edition of Capital Connected. What is this? It is a way for Capital to get Connected. We think that you all have a lot of super stories to tell about the great things happening at each location of the Capital Automotive Group.
There are many individual accomplishments that need to get recognized, and many team triumphs too. We wish to celebrate long term employees and welcome the new. We wish to tell stories of who makes the Capital Auto Group really work. Plus we want to tell you what's going on around the corner. The first issue is a little longer because we wanted to get you caught up for last year. In future editions we hope you join us in telling a good news story from your corner of the Capital Auto Group.

See you soon,
Dan Broderick

Review of 2018
2018 was a great year at both Universal locations in Regina. It was a year filled with training to keep us at the top of the auto body repair industry.
UCC has done a total of 202 training hours in 2018, whether it was in-shop or extra courses. Education is super important to us and we recognize that it's a key component to be able to work to our full potential. In order to be considered I-Car Gold Certified, a shop must have at least 4 platinum-level technicians. UCC is proud to say we have surpassed that minimum requirement with 16 platinum-level technicians.
UCC also became one of two Cadillac CT6 Certified repair shops in Canada. What does Cadillac CT6 certified mean? It means we are one of two auto body shops that are allowed to do repairs on CT6 vehicles. This certification is no longer being offered for other body shops to get at this time.
With the processes we have in place, SGI has reached out to Universal on multiple occasions to do a beta test for some of their new initiatives. We are excited to try a new product for them that will be rolled out to all SGI partners in 2019.
Community Events
had a blast out at Flowing Springs golf course field for the 11th Annual JDRF golf tournament last year.
UCC enjoys being able to give back to the community. In 2018 we had the #UCREW street team go out to several different locations on four different Fridays to pay it forward with Starbucks and Tim Horton's gift cards, donuts, and more.
Staff Highlights
UCC added some new friendly faces to our team last year! We hired a few apprentices: Nolan, Brandon and Oleks. Madison, Carley and Karly are also new additions to our front-end staff. We hired another Kaiti (different spelling, though) as a Paint Prepper at the 1st Ave location, Katiti also recently got married Congratulations Kaiti and welcome to the team!
Justin, Leon, Tegan, and Ashlee all expanded their families in 2018 and welcomed some pretty cute new additions, including a set of twin boys to Justin's. Megan from the Auto Spa also had a baby boy in 2018 and has recently returned from maternity leave.
Tegan's family, currently expecting

Justin and Celina's twin boys

Leon's baby girl, Scarlett

Ashlee's family and their little guy, Jace
We were sad to say goodbye to Gregg Allen, our Journeyman Technician but we wish him nothing but the best in his retirement. We hope you enjoy some time to relax.
The Auto Spa is often overlooked, but did you know we look after six (6!) departments! To give you an idea of the sheer volume of vehicles done last year alone we touched over 10,000 vehicles, yes 10,000 vehicles cleaned! Last year for sales we did: 5,000 CFDs (Clean for Delivery), over 2,000 First Time Cleans, over 700 Undercoats, 600 Fabric & Leather Treatments, and over 600 Paint Sealants.
For service we did over 500 cleans doing our packages of: Gold, Platinum, Diamond, and Wash & Vacs. We also looked after all the cleaning needs of the Body Shop and Glass Shop which total over 1,200.
I would like to thank my dedicated staff (both young and old) who work extremely hard every day fulfilling every request which means 20-60 vehicles a day!
John Dolter
Manager, UCC Auto Spa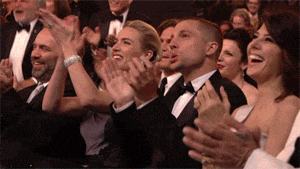 2019 Goals
UCC is still in the process of creating goals and ironing out some details for 2019, but are excited for some new equipment coming to the shops. We are continuing to improve and refine our process, including customer service experience techniques to rise above our competitors.
As always, we're also working on maintaining our environmentally friendly processes. Of course, there will be more training to complete in the new year as well, including OEM training for more makes and models.
We're looking forward to repairing even more vehicles this year while maintaining a high level of customer service!